Featured Athlete: Aaron "Wheelz" Fotheringham
August 05, 2011 | By Karen Poch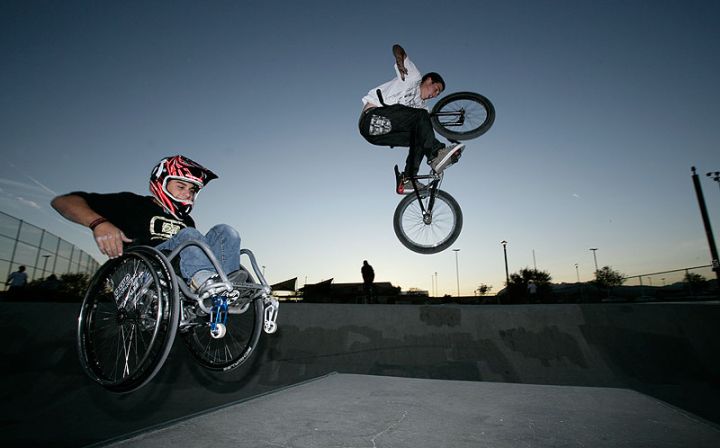 Photo Credit: aaronfotheringham.com
You've heard of wheelchair basketball and wheelchair hockey, but Aaron 'Wheelz' Fotheringham is taking wheelchair sports where they have never gone before. As an eight-year old tagging along with his older brother to BMX parks, Aaron's curiosity and determination turned him into one of today's most extreme adaptive athletes. At 18, Aaron became the first person to land a double backflip in a wheelchair and only a few months later was commissioned to perform with the Nitro Circus Live Tour, an MTV reality series highlighting reckless stunts on wheels.
Although he was born with spina bifida, Aaron doesn't know much about the disability. He prefers to focus his energy making sure he does everything his peers can do, but with a twist. In fact, he earned his nickname "Wheelz" while performing wheelies in his chair through the halls of his high school.
For anyone who's up for a thrill, check out Unit Clothing's 6 minute mini-documentary on Wheelz.