Featured Non-Profit: Sail to Prevail
July 14, 2011 | By Karen Poch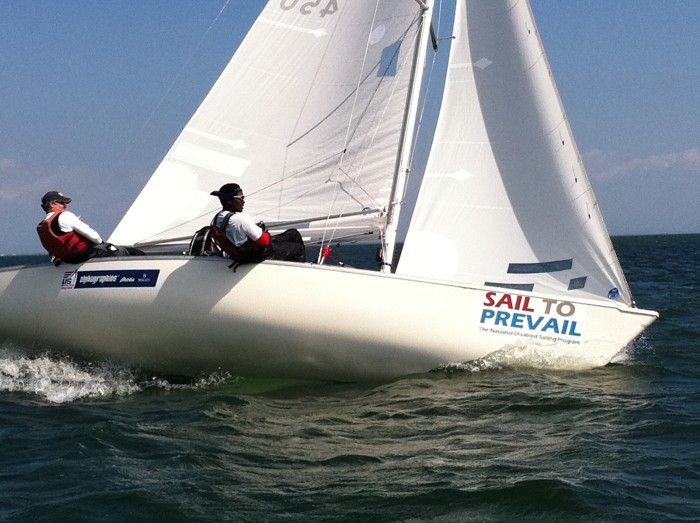 Photo credit: Photo credit: sonar.org
The life of a sailor can be rigorous: running around the deck, trimming sails, tying knots. But now, thanks to the work of a great organization, it's all accessible to those in wheelchairs.
Sail to Prevail serves disabled children and adults with opportunities to overcome adversity through therapeutic sailing. In the almost thirty years they've been on the water, Sail to Prevail has helped over 10,000 individuals with all varieties of disabilities learn to grind winches, trim sails, and even train for the Paralympics.
According to waterfront instructor, Arn Manella, the challenges that face Sail to Prevail are only "perceived" by those with limited views. Their process is simple: they match the student's desire with specially designed equipment. If the necessary equipment doesn't exist, they work to create it. With this empowered vision, the student's successes are limitless.
Here at Handi-Lift, we appreciate Sail to Prevail's ingenuity in their technological adaptations. Their ships are specially outfitted with wide cock-pits, high backed chairs, Hoyer Lifts, and four way joysticks to make each accessible and safe for the crew. With determination to provide for every safety concern, The Freedom Independence 20 has even been proven resistant to capsize through laborious tests, filling sails and the cockpit full of water.
Sail to Prevail is responsible for having trained the mid-90's Special Olympics National and World Championship Sailing teams. CEO, Paul Callahan was recently profiled in Forbes for exceptional leadership. But the most inspiring thing about Sail to Prevail is their perspective of equality and athletic opportunity for all people. As Manella pointed out to me, "although there are many "handicapped" sports that are geared to them, such as: basketball, rugby, ice hockey, ect., sailing is one of the few sports where disabled sailors are competing right alongside the "able-bodied" crews and you wouldn't even know it until they leave the boat and return to their wheelchair, or you see the prosthetics."
If you or someone you know wants to enjoy sailing, here are a few of our favorite programs that Sail to Prevail offers to those with disabilities:
Confidence is Cool Summer Camp: Kids in wheelchairs can swim, bike, surf, kayak, and spend two days sailing while potentially having a unique mentor experience with a counselor that may also have a disability.
PUFFS Progress: Participants Utilizing Family for Support. Able-bodied/disabled family pairs empower each other by sailing together.
If you're venturing up to Newport, Rhode Island, there is so much more to see with Sail to Prevail. Stop by in August for the Sail Newport Blind Sailing National Championship and explore any of the seven ports on the Newport Harbor Shuttle with their newly wheelchair accessible boat and docks.