Handi-Lift Home Site Launch!
June 03, 2013 | By James Boydston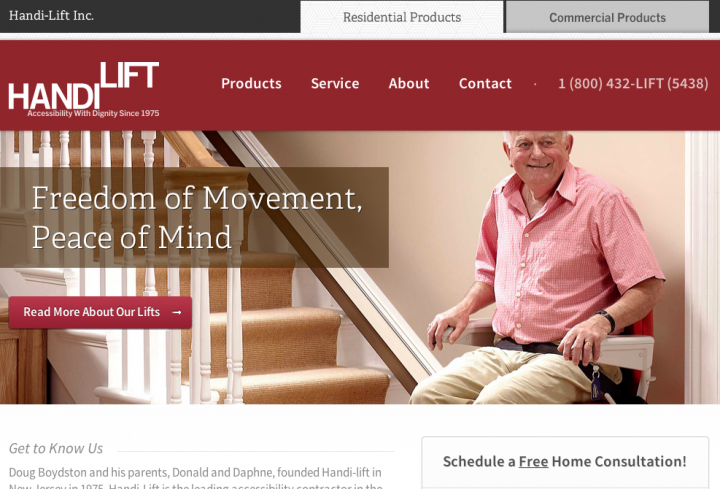 Handi-Lift has launched a new site for residential accessibility products. Visit us at www.handi-lift-home.com to see our stairway chair lift options. Check back soon for new pages on home elevators and other products for Accessibility with Dignity in your home.
If you need a stairway chair lift, call our Stairlift Consultant, Dennis at 1-800-432-LIFT extension 4370, or schedule a time to try out a lift in our showroom in Carlstadt.