Handi-Lift's Lincoln Center Mitzi E Newhouse Theater wins Project of the Year!
January 12, 2016 | By Luke Lesniowski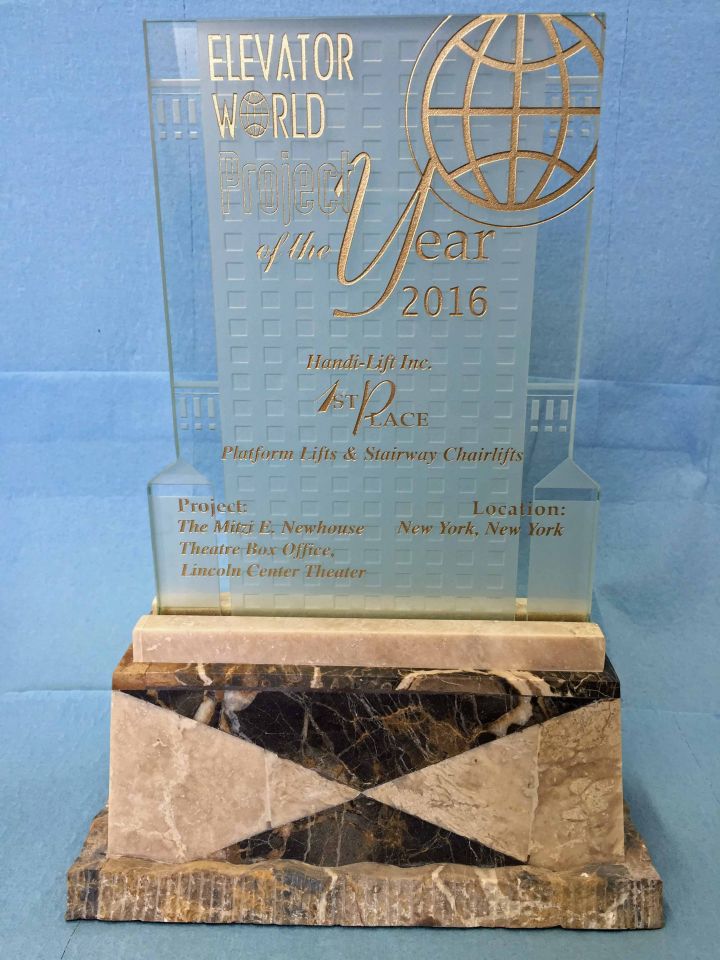 An unusual project for us this year was replacing a custom lift we had installed in 1997 with a new and improved design in 2015. Almost 20 years after the original job, we were honored to again work with the same general contractor and architectural metal and glass fabricator.
The Mitzi E. Newhouse Theater opened to the public on November 10, 1967. Located in the lower level of the Vivian Beaumont Theater building in New York City (NYC), this space was originally called the Forum during the residency of the now-defunct Repertory Theater of Lincoln Center. In 1973, the theater was renamed for Mrs. Newhouse, a prominent NYC philanthropist, when Joseph Papp's New York Shakespeare Festival took over the management of the Vivian Beaumont Theater building. The festival left Lincoln Center in 1978, and in the seven years that followed, the Newhouse was mostly rented to outside producers or not used.