Jackie Jackson Visits Handi-Lift
November 01, 2010 | By Doug Boydston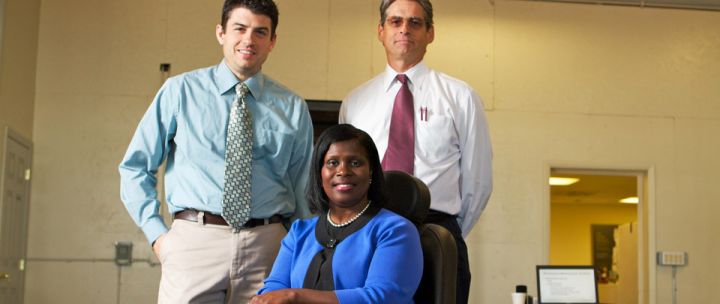 Jackie Jackson, an extraordinary advocate for public accessibility, joined Handi-Lift as a special guest at our recent All Company Meeting. This was a unique opportunity for our staff to gain new insight into the experience of the end users of our equipment.
Together we discussed Anti-AwD, the opposite of our credo, Accessibility with Dignity.
Jackie graciously told us some of her personal experiences of Anti-AwD while using all different types of accessibility solutions, like getting stuck in a traditional elevator for hours because the phone system did not work.
On another occasion, Jackie's daughter gave her a cruise vacation as a gift and thoroughly researched the ship, assured that it was "fully accessible." However when Jackie was boarding the ship, the crew allowed her to proceed up the ramp without telling her that there was a 6" drop off at the end of it.
Jackie also told us about using a platform lift which failed to operate. The building manager did not know how to open the doors, or manually raise or lower the lift, which can be a difficult procedure in many lift designs. Unfortunately, the fire department was called and they had to climb down on top of her to get her out through the upper door. We volunteered to go to the site to fix the lift and train building personnel how to operate it, including emergency procedures.
All of these situations are common experiences of our end users, and exactly what we are trying to eliminate with our commitment to Accessibility with Dignity. Unfortunately, we know that our industry still has a long way to go.
Jackie recently met with President Obama on the 20th anniversary of the Americans with Disabilities Act and is working on more Accessibility Tours to raise awareness. Everyone at Handi-Lift signed her petition, "A Proclamation of Recommitment to Full Implementation of the ADA" and we look forward to her next visit.