Our Digital Video Brochure is LIVE
June 23, 2014 | By Luke Lesniowski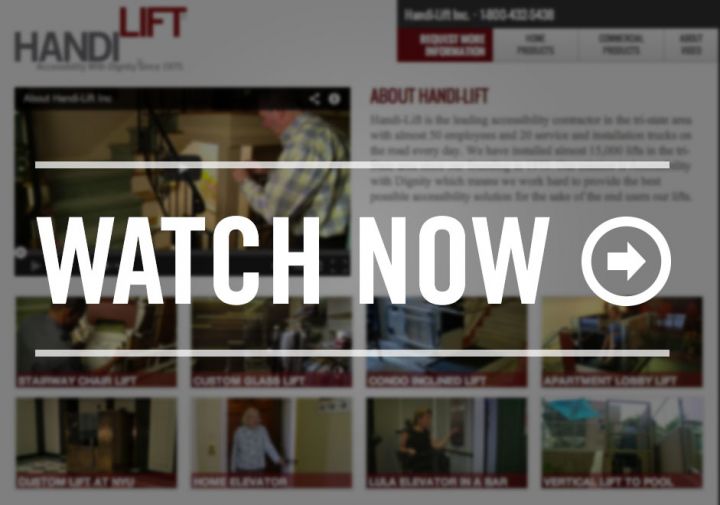 Handi-Lift is telling our story with a Digital Video Brochure from Shamrock Communications. Our accessibility solutions were shot at various locations in New York and New Jersey, including NYU, Canali and The Brass Monkey.
Learn the history of Handi-Lift over the last 38 years from Doug and James Boydston and see a variety of our lifts in actions.
The project is a culmination of almost a year's work. We would like to thank Dr. Danielle Sheypuk and Matt Castelluccio for appearing in the videos as well as thank everyone who was involved in the production.