Yankees HOPE Week Brings Smiles to Disabled Kids
November 15, 2010 | By Nora Boydston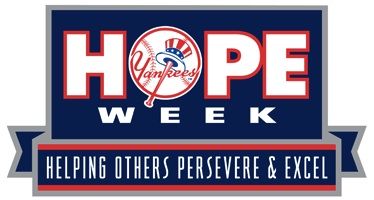 For the second year in a row, the Yankees dedicated one week out of their busy August schedules to HOPE: Helping Others Persevere and Excel. For this special event, Yankees players and executives were inspired to give their time and enthusiasm to appreciate and encourage extraordinary everyday people.
Among the people honored was Jane Lang, a blind woman who has attended over 300 Yankees games with her seeing eye dog. The Yankees met her at her home in Morris Plains, New Jersey and made the 2 hour public transit commute with her to Yankee Stadium.
The Yankees also treated a group of special needs children from You Are Beautiful People. with a day of fun at Yankee Stadium.
Handi-Lift's Artira inclined platform lift at the stadium provides wheelchair access to the clubhouse, the dugout, and the field at Yankee Stadium. Accessibility with Dignity "levels the playing field," and provides fans of all abilities the pleasure of simply enjoying a baseball game.